Animals of the Nicoya Peninsula, Costa Rica
The Marine Toad is very common in Costa Rica. The nocturnal amphib can grow to 25 cm and weigh more than a kilo. Its glands contain toxins which can kill a dog. If threatened, the toad produces poison to humid its body and it can even shoot its toxin at a distance.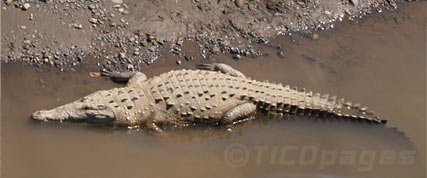 Two types of crocodilians live in Costa Rica: in estuaries and wetlands near the coast the crocodile can be found, while inland, in lowland swamps and streams the much smaller caiman makes its carnivore living.
The crocodiles found in Central America are larger than some other crocodile species, with some males reaching lengths of 6.1 metres. They also swim out into the open sea in search for food.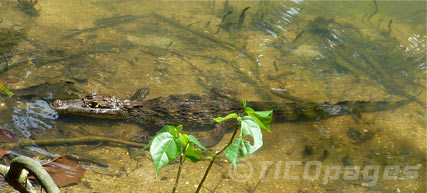 Costa Rican law prohibits the shooting of crocodiles, so when they become a threat to humans, most animals are transferred to the Tarcoles river, south of Puntarenas. There you can watch groups of really huge crocodiles from atop, standing on the Tarcoles bridge.